Hello my name is David Keegan, or "Spillproof" as I am known online. I am a wildlife biologist/independent consultant living in Northern California, slowly transitioning into a full-time pipe-maker and pipe restoration specialist.
Several years ago I began restoring estate pipes primarily to feed my "PAD" (Pipe Acquisition Disorder).  While it seemed like a good idea at the time, it immediately led to an even more severe affliction known as "PRD" (Pipe Restoration Disorder).   Once I had amassed a rather large pile of restoration tools and gained some experience with refinishing pipes, I had a life changing and (not-so) brilliant thought:  "Well how hard could it be to make a pipe?"
Fast forward a few years, many boxes of Band-aids, a couple of stuffed-to-the-brim curse-jars, and I finally feel like things are coming together for me.  My hobby has become my life and I'm spending a whole lot more time in the shop than in the field (much to my dog's dissatisfaction).   A wise man once said; "The difference between a pipe-smoker and a pipe-maker is that the smoker can quit."  He was right.  I'm completely hooked.
Perfect pipes are the inspiration for my work and I have fairly unreasonable (nearly masochistic) standards. I cannot compete with the big names in pipe-making, but I can make a perfectly engineered pipe with all of the expected bells and whistles (5/32″ taper drilled and V-cut stem, integral/chamfered tenon, <.17″ behind the button, etc.).  I believe I'm just hitting my stride with shaping, but that's the part of the process I most enjoy-  the place where art meets science.  Some days in the shop are better than others, but I have never had dissatisfied customer, and I put everything I have into every pipe I touch.
Both my father and my grandfather smoked a pipe and I was indoctrinated at a relatively young age. I am confident I can now make a finer pipe than either of them ever owned, but let's just keep that between us.
Thank you for visiting my website.   It is still under construction but I do hope you enjoy poking around.
 David Keegan aka "Spillproof"
davidskeegan@yahoo.com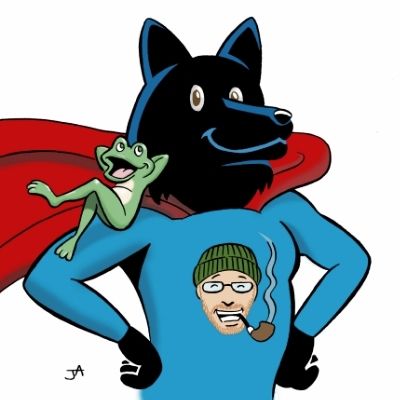 Big thanks to Jim Amash for the avatar, Brian Metcalf for the logo and stamp design, and Devan Johnson for all his help with creating this website.